Welcome to Sole Serenity Reflexology
What is reflexology?
Reflexology is a natural, non-invasive therapy that supports the body's ability to heal itself. By using specific hand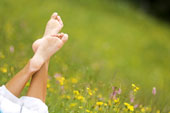 techniques, alternating pressure and friction are applied to various reflex points throughout the feet, hands and ears. These reflex points correspond to all of the body systems, glands, organs, muscles and nerves.
The stimulation of these reflex points produces physiologic changes, including an improvement in circulation and lymphatic drainage and restoration of homeostasis. Because reflexology works through the nervous system it also is extremely effective in reducing stress and tension.
Reflexology is an excellent therapy for preventing and relieving many health conditions for all ages, ranging from infants to the elderly. It is especially beneficial to the elderly or those who are suffering from chronic or autoimmune disorders, due to its ability to support the body to clear away toxins which have accumulated over time or from disease. Clinical studies throughout the world have demonstrated its ability to eliminate or alleviate symptoms associated with medical conditions such as fibromyalgia, neuropathy, rheumatoid arthritis, osteoporosis, and chronic fatigue.
Craniosacral Reflexology
More recently there has been increased interest in craniosacral reflexology. Reflexology techniques applied to the craniosacral reflexes on the feet helps to restore the natural, wave-like rhythm within the nervous system and its dependent structures. This movement called the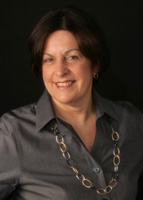 craniosacral rhythm (CSR) arises from the brain and spinal cord and is transmitted throughout the body by the cerebral spinal fluid.
As with all reflexology methods carniosacral reflexology strives toward the removal of the underlying cause of a condition, the elimination of its associated symptoms, and restoration of balance within the body. Craniosacral reflexology has been extremely effective in the treatment of migraines, headaches, TMJ, sinusitis, whiplash, sports injuries and disorders of the nervous system.
Marilyn Alling is a clinical reflexologist trained in various methods of reflexology which include Universal and Craniosacral Reflexology, the Manzanares Method and Flocco Integrated Foot, Hand and Ear Reflexology.
Testimonials
"I have been a client of Marilyn for several years now and look forward to each session. Being a runner and working in the high tech field, reflexology has become a very big part of my well-being, stress relief and relaxation. Marilyn is very professional and goes that extra mile to make you feel comfortable. After my "nap" I feel refreshed and recharged. Thank you Marilyn for keeping me whole."
~ Kristine B.
"I have suffered from a rare autoimmune disease for years. Marilyn's gift of reflexology has helped me control my disease. At the beginning of each session Marilyn reviews what is going on with my health issues. I tell her my symptoms and she is ready to treat my symptoms. Sometimes I even forget to tell her something and part way through treatment she will ask if I have had any problems in a certain area and sure enough I am. She can feel it even if I do not tell her! It is wonderful to get treatment for a disease by relaxing completely, listening to beautiful music, feeling safe and being pampered by a healing angel! Marilyn's healing talents are God given."
~ Donna H.
"Reflexology is hard concept for me to explain. I don't understand the "hows" and "whys," but I do feel the beneficial results. After a session, I leave feeling like I've taken quality time for ME, have totally relaxed, and feel as though I have had the best night's sleep. I am always surprised when Marilyn asks at the beginning what is bothering me; which varies from knees, headache, to legs to neck. She works her techniques and those trouble spots feel better. FEELING IS BELIEVING."
~ Karen H.
"I have been a client of Marilyn Alling for three years. I always come away from a treatment feeling extremely calm and relaxed. She is a gifted reflexologist. Marilyn's combined treatment of hand and foot reflexology has an amazing effect on my well-being and I highly recommend it to everyone."
~ Roberta W.
Contact Us
Sole Serenity Reflexology
45 Orchard St
Upton, MA 01568

508.243.9285